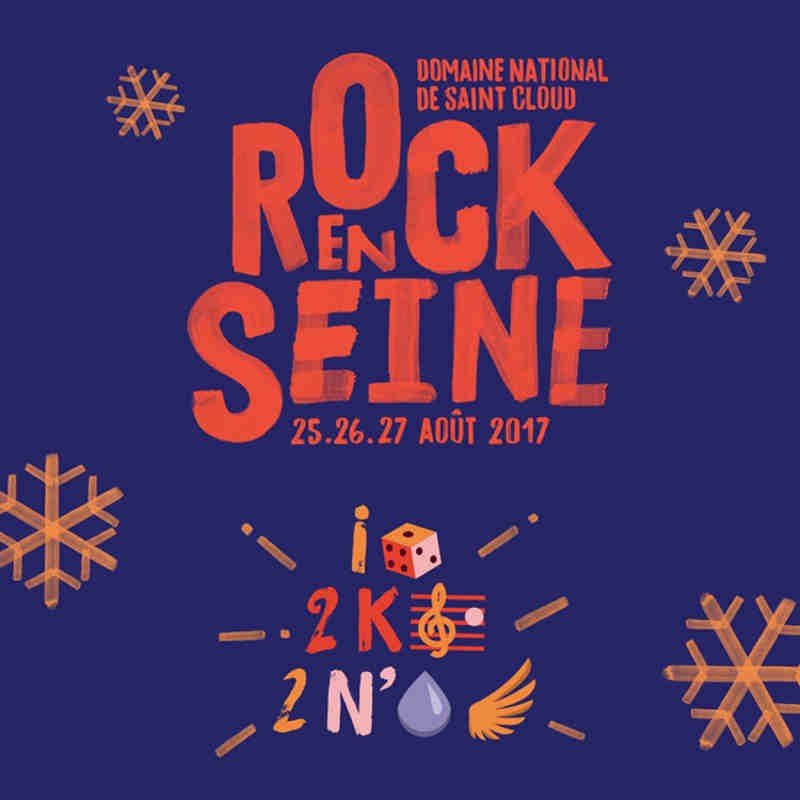 Music! Rock en Seine is Back!
We never stop repeating that Paris never sleeps! And even in August, when the city rests from its madness atmosphere, it hosts important events. And as every year at the same time, Rock en Seine comes back !! The festival brings music and good atmosphere to the Domaine de Saint-Cloud from the 25th to 27th of August 2017. We give you more information …
More than 65 concerts will take place in several stages in this new edition. And it is in a classified domain that Rock en Seine invites no less than 120 000 festival-goers. Land of "Monsieur", and then of Marie-Antoinette, it is thus the scene of great ceremonies but also of sumptuous parties. Although the castle no longer exists, the Gardens by Lenôtre remain a sublime historical testimony.
To be noticed in the program:
Grande Scène: Franz Ferdinand at 9:00 pm
Scène Industrie: PKJ at 6:55 pm
Scène Ile de France: Josman at 10:00 pm
Grande Scène: Jain at 6:20 pm
Scène Cascade: Little Dragon at 7:15 pm
Scène du Bosquet: Columbine at 9:10 pm
Grande Scène: Deluxe at 4:00 pm
Scène Industrie: Denzel Curry at 5:50 pm
Scène Ile de France: Villejuif Underground at 8:45 pm
You will find the full program here.
Of course, Rock en Seine is much more than open stages and open-air concerts. Many activities are offered to music lovers. The Village du Disque (Disk Town), for example, will present limited series, conferences and current news. The Mini Rock en Scène is a great initiative as it offers parents to take care of children away from the frenzy of the festival. On the program for kids, workshops, games, animation, always in a rock mind of course! 🙂 The M.U.R. (the Wall) gives free rein to creativity. Indeed, 15 artists of street art will cover a wall of frescoes around the Festival and its different editions.
In short, a program rich in emotions, festivities and music!
Rock en Seine, from August 25 to 27 2017 – Domaine national de Saint-Cloud