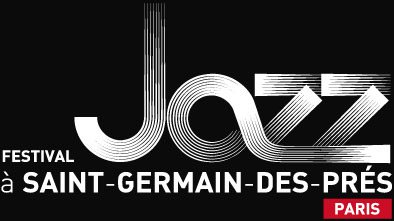 Jazz Festival in Saint-Germain-des-Prés
A few notes reach you and you already feel your members moving … The Jazz Festival in Saint-Germain-des-Prés has begun and continues until May 22! Indeed, as every year, the streets of our mythical district live to the rhythm of trumpets and saxophones. And what a great atmosphere! And this 17th edition will not deviate from the rule. Concerts, exhibitions, meetings, good old recipes are there, and we must not miss this event which is now a must in Paris.
From young talents to famous ones that we no longer need to present, the Jazz Festival in Saint-Germain-des-Prés has become a true reference. And what we particularly appreciate is that it mixes melody and monuments. The chosen places, scenes of a day, sublime the notes and public can thus enjoy both a sound and visual spectacle. Among the addresses of the festival are of course the Church of Saint-Germain, the Odéon Theater, the Cluny Museum and its Frigidarium, and the University of the Sorbonne. Imagine for a moment a concert in the superb Frigidarium of Cluny …
Below you will find a short selection of programming, but you will find all the necessary information and ticketing on the official website.
For the opening of the festival, the Saint-Germain Church welcomes Airelle Besson, Vincent Ségal and Lionel Suarez, a formidable trio, trumpet – cello – accordion, formed for the occasion.
Saturday, May 13, the Women'N'Jazz sequence, a habit of the Festival, will take place between 2:00 pm and 5:00 pm at the Mairie du 6ème. A quartet from Paris and then a singer and composer from Italy will take these scenes with all their enthusiasm.
On Sunday, May 14th, in the famous club of the 1st arrondissement, the Sunset Sunside, will take place the second part of the Young Talents Competition.
On May 16, the Church of Saint-Sulpice will flame up under voices of Linda Lee Hopkins & The Spirits and the Truth Singers. A powerful gospel magnified by the place.
The Cluny Museum will open its medieval doors to a Saxophone solo. Ambiance guaranteed by David Sauzay which will play standards of the American Jazz.
Finally on May 22, the Odéon Theater will close this festival with an amazing concert. Hugh Coltman invites Krystle Warren, Ben Uncle Soul and Eric Legnini for an evening that is already memorable!
And as the Jazz Festival in Saint-Germain-des-Prés is all around Welcome Hotel Paris, we hope to see you very soon…