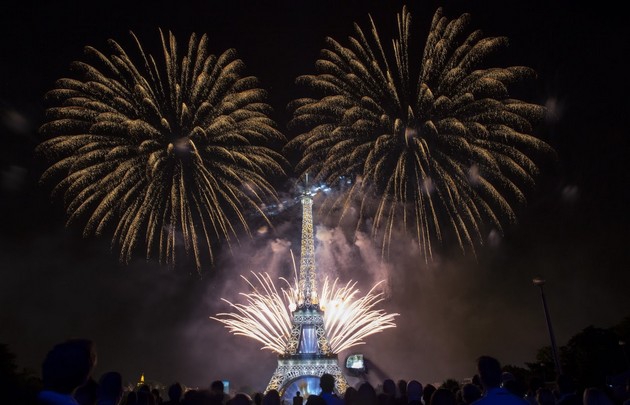 French National Day by Welcome Hotel
Trumpets and drums, please acclaim our National Day! Indeed, first gleams of July remind us that the 14th is not very far and that on this day, our country is celebrating. And because every year, we wonder what is planned, in what order and where, Welcome Hotel makes an update on the organization of this Friday. Moreover, festivities will begin on the evening of the 13th with the first firemen's balls.
On July 14th in the morning, President of the French Republic will appear on the Champs Elysées from 10:00 am to attend the famous military parade. The different troops of the French Army will parade under the eye of Emmanuel Macron but also of many visitors who have made the trip to the beautiful avenue. At noon, end of the event, the smoke escaped from the planes will leave in the sky prints of our tricolor flag …
In the evening, the Champs de Mars will welcome a crowd of Parisians and tourists who come to attend the big annual concert at the foot of the Eiffel Tower. Classical music performed by the National Orchestre de France and the Chœur de Radio France from 9:00 pm. Programmed: Verdi, Mozart, Puccini … An emotional moment in a magical place.
Finally, the highlight of the show, the most expected event of the day will start at 11:00 pm: the majestic Fireworks. Astonished eyes will turn to the Eiffel Tower and Trocadero Gardens. On the theme "Olympic", sounds and lights will combine in a fantastic game to offer the public a fairy-tale show. At the end of the 30 minutes of pure fantasy, smile and lightness will be on every faces …
Then, time to party with the firemen's balls! Near the Welcome Hotel, the Caserne Colombier, located 11 rue du Vieux Colombier, will be open on July 13th and 14th from 9:00 pm to 4:00 am. Good atmosphere and  music for vibrating nights!
Have a Great National Day in Paris!