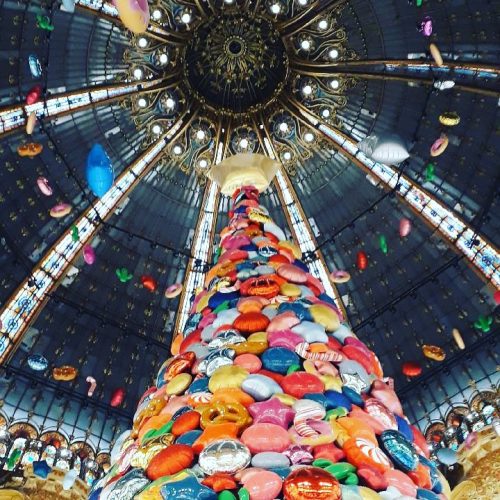 Christmas in the deep heart of Paris
Because Christmas is a traditional festival and usually, it is celebrated with family, we forget that Paris is the perfect setting to open the gifts! Moreover, a stay in Paris may be an exceptional gift!
Welcome Hotel welcomes – 🙂 – you in the heart of the Parisian activity, in the mythical Saint-Germain-des-Prés. At the door of the hotel, the big boulevard Saint-Germain is quiet as Parisians left the city, and the rue de Seine vibrates under the footsteps of passers-by in search of divine food for the occasion.
And in the hotel, the magic of Christmas reminds you that you are "at home", with our charming receptionists and the two pretty trees decorated by Koert. The one facing the reception is sweet and enchanting with its white balls, bright flakes and immaculate birds. A magical atmosphere that extends to the first floor …
In the breakfast room, a more traditional Christmas tree, dressed in red, white and a Christmas wreath, reassures you. Celebration just begins! Behind the tree, and through the window: the Parisian life! Music is played in the streets of Saint-Germain-des-Prés, the Christmas Market is only a few steps away. Mulled wine, small chalets at the foot of the church, crafts … Place Saint-Germain also plays the game!
During your stay, do not miss the wonderful illuminations on the Champs Elysees! What a show! On both sides of the famous avenue, trees glitter to the sky. Avenue Montaigne, like every year, wears a fancy dress! With stars in your eyes, do not forget to go to the Boulevard Haussmann. The big department stores unveil their Christmas windows, an extraordinary show of puppets! And the fir tree of Galeries Lafayette under the dome is a tale  …
Welcome Hôtel wish you all a Merry Christmas!!!