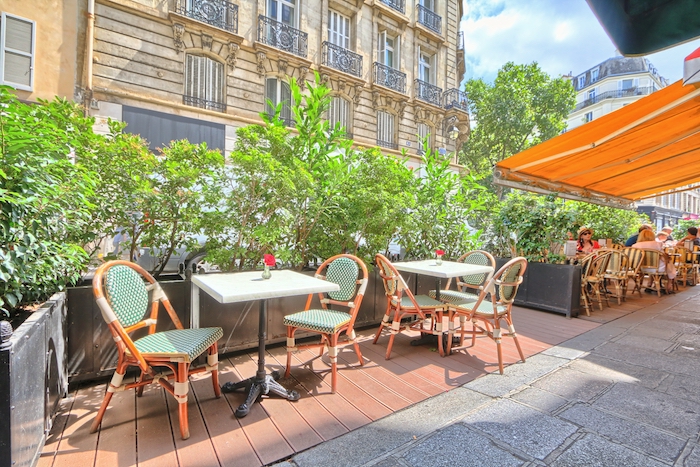 1 Day 1 Night in Paris: advices from Welcome Hotel
A city weekend is often the long-awaited and deserved break before next vacation. And Paris is a city full of surprises! 1 day and 1 night are not enough to visit our splendid Capital, nevertheless, we can give you an idea of a gourmet and cultural itinerary to occupy your short stay at Welcome Hotel …
Freshly landed in Paris, do not keep your luggage and drop them off at the Hotel. Have a little coffee on our terrace in the rue de Seine and realize that you are in Paris! Prepare a basket for your lunch by going to our neighboring Da Rosa. This delicatessen offers Spanish and Italian products such as delicatessen, olive oil, and quality sandwiches.
Then come to the Île de la Cité, the birthplace of Paris. A combined ticket will allow you two unmistakable visits: the Conciergerie and the Sainte-Chapelle. The Conciergerie was in turn the residence of French Kings, the Revolutionary Prison, and the Palais de Justice. A historic high place near the incredible Sainte-Chapelle. The 1113 stained glass windows of this Gothic chapel offer a dazzling spectacle.
A small break is required with your basket filled at Da Rosa, along the Seine, on the banks heated by the Sun. Then head towards Notre-Dame Cathedral. The first stone was laid in the 12th century and you can visit the crypt and towers. Small precision before: to reach the top of the South Tower, you will have to climb 387 steps …
In order to stretch your legs, go to Île Saint-Louis next door. A Berthillon ice-cream in hand, walk along the Rue Saint-Louis en l'île, with its small shops and narrow streets on the sides. Finally take the path of Welcome Hotel. In the evening, no need to go far. Right in front of the hotel is Huguette, a charming bistro to enjoy a glass of wine and a seafood platter. The opportunity to talk about this emotional day!
After a short walk in the Rue de Buci, Place Saint-Germain-des-Prés and Place Furstemberg, return to your cozy and comfortable room. The Welcome Hotel reserves you a small surprise in the morning. After a good night's sleep, open your curtain, Paris is at your feet! A view of the city and typical buildings! A breakfast served in your room extends the stay … And then going down to the reception, do not forget to book your next stay! And for more than 1 day … 🙂